You'll thought it would never happen, eh? I was just browsing the Yu-Gi-Oh wiki and saw this :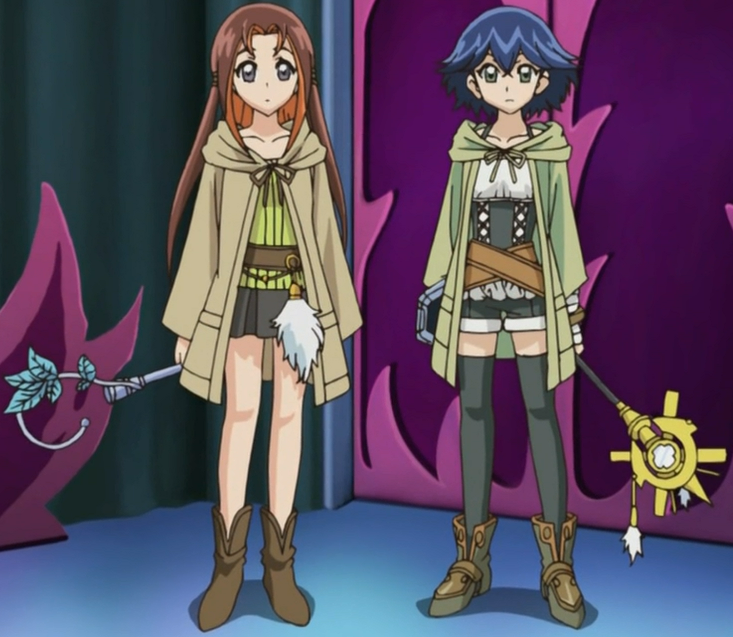 Okay, it's just..
*checks*
two characters named "Summer" and "Jen" cosplaying as Eria and Lyna, but, hey! CHARMERS IN THE ANIME!
I have absolutely no clue which episode it is, from. But *fangirl screams* We've finally got another appearence of the Charmers in the aaaaaaniiimee!